Refugee Family Wish List
The items listed below are not only "wishes" but essential for all refugee families as they build their life in the United States. If you have an item to donate or if you have questions about making a donation, please contact donations@lssnca.org or call 703-698-5026 x130. Items should be new or in great condition. Prior to collecting items within a community group or congregation, please email Kiersten at rossettok@lssnca.org to coordinate your donation drive with our needs. 
Don't have to time to collect and assemble a welcome kit? Consider making a donation by adding the value of a welcome kit to your "shopping cart." We will ensure that your gift is designated to the most critical needs of arriving refugee families. This may include the welcome kit selected or a family's more dire need. 
---
Cleaning Kit
Refugee Family Welcome Kits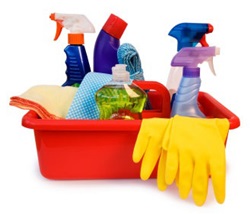 | Quantity | Price | Subtotal |
| --- | --- | --- |
| 1 | $60.00 | $60.00 |
It may not be fun but it's so important. Cleaning kits ensure hygiene and provide a sense of responsibility--making the space a home. Cleaning kits include trash bags, paper towels, sponges, a mop & broom, all purpose cleaner, trash can and laundry & dish soap.
---